Home » Featured, Logistics
Should TME be solo or guided?
When I first started planning TME back in January, my plan was to do this whole trip solo. As I began to think more and more about the logistics, I realized that I would feel more comfortable traveling in a country for which no accurate map exists if I had a guide.  Since then, everything I've been planning has been under the assumption that I would have a guide during the entire trip.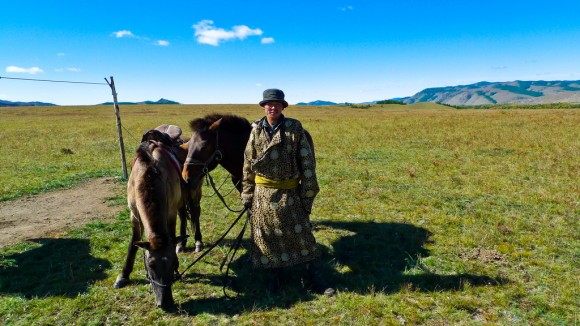 Recently though, the solo adventurer in me is balking a bit at the idea of having someone with me throughout the whole of this ordeal, and I'm now considering making a only portion of the trip with the assistance of a guide.
My plan for TME has always been to start off my trip by spending around a month living with a Mongolian family I have found that offers instruction in horse training and Mongolian language in exchange for helping to teach their guides English.  I think that with enough instruction in Mongolian, enough experience dealing with Mongolian horses, and a few 3-4 day solo trips from my "base camp" with the family, I should be able to accomplish most, if not all, of this trip alone.
Mongolia is a big, largely empty place, but there have been many folks who have done trips across its great steppes on their own.  It has been done on foot, on horseback, and in entirely unsuitable cars.  I feel that a solo trip would be much more effective than a guided trip, and with the right amount of preparation, it would be almost as safe. Plus, the goal of this trip is to help raise awareness about Mongolian culture and the issues it is currently facing, and I think the publicity the project would get from a solo trip would far exceed that which it would get from a trip in which I would be accompanied by a guide.
What do you think? Is riding a horse across Mongolia solo a completely batty idea or just a somewhat batty idea?  Do you think I should use a guide the full time?  None of the time?  Only in extreme risk areas like the Gobi?  Would you, as a viewer/reader/consumer be considerably more interested in a project undertaken solo than you would in a project undertaken with a guide?