Calling All Air Travel Ninjas!
One of the areas of travel planning that I have relatively little experience in is airline ticket booking.  In the past, I have typically just gone to Kayak or CheapoAir and bought the cheapest non-insane ticket I could find.  However, The Mongolian Experiment is a bit more complicated than that.  Flying to the proverbial middle of nowhere is never cheap, and flights to Mongolia are few and far between.  Most route through Seoul, Tokyo, or Beijing, but are still wallet-crushingly expensive despite having lengthy layovers (I once saw a DC-Mongolia flight with a total travel time of 42hrs!) and tend to range between $1800-$2400.  Given that I'm trying to keep the budget for this trip as low as possible while still keeping things sane, I'm feeling a bit lost.  But, you can help.
Earn a spot on the Contributors page!
I suspect that I should be able to game the system a little bit for cheaper tickets, but I'm not entirely sure how.  Should I look at buying separate tickets from DC-Seoul and then Seoul-Ulaanbaatar based on the idea that tickets to Korea will probably be cheaper?  Should I look at a RTW ticket and make a stop in Moscow/Stockholm/Paris on the way home?  I have some idea of where to start, but I know that there are plenty of folks out there who know a hell of a lot more about booking air travel than I do.  If you'd like to earn yourself a spot on the Contributors page for this project, leave a comment below with any advice you have for trying to buy tickets to Mongolia. Provide me with a solid idea and I'll provide you with your very own Contributor badge, as well as bragging rights that you helped this project come to fruition.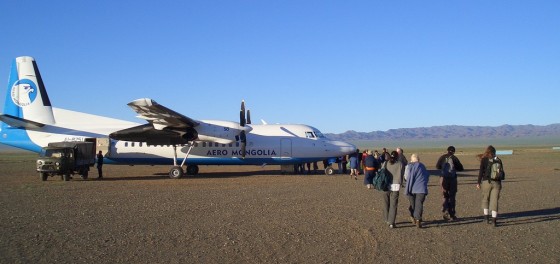 [Photo by Emily Wu]