Home » Featured, Logistics
Adjusting Scope & Scale
I have a Mongolian pen pal who is, conveniently, a guide during the summer months.  I have been corresponding with him through traditional pen-and-paper mail for a few months now, and though the mail between DC and Ulaanbaatar isn't exactly the fastest ever, he has proven to be a wealth of information and advice.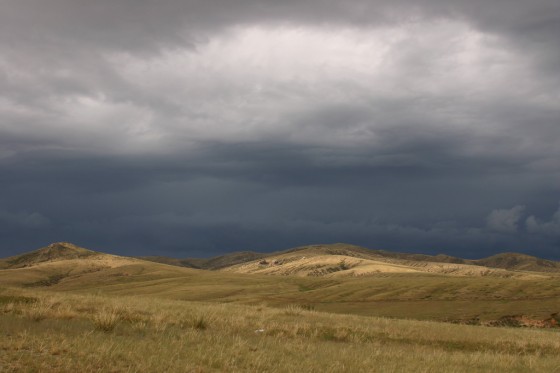 One of his recent bits of advice has given me pause, however.  In his most recent letter, he expressed concern about my ability to reach all of the provinces within a reasonable amount of time and suggested that I "pre-choose" a limited number of locations to focus on.  My immediate reaction was to think "No, I know that I can do this!", but upon reflection, I think that he has a good point.
I have always had difficulty with focus in my projects, and I tend to be too broad in the scope that I hope to accomplish.  Mongolia has 21 provinces and if I were to focus on even one aspect of each, much less the 2-3 I was originally thinking of, then I would likely have to be there for years. Given that I have 6 months, at most, of blizzard-free travel time, I suspect I need to rethink the scale of things.
Choosing to focus longer on a smaller number of "features" might be exactly what I need to do with this project. I have always emphasized depth and getting to know the local culture with this project, and I'm beginning to realize that if I am rushing from place to place, I'd be shooting myself in the foot when it comes to having a real connection with the nomads I will be staying with.
Between the slowness of horseback travel and having enough time to form an actual connection with the people I am attempting to document, I think it would be best if I focused on no more than five "features" for The Mongolian Experiment. I think five is a good number because it allows me to do one per month, with the assumption that I will be spending my first month or so based in a set location, learning Mongolian and better horsemanship.  Five allows me to do a project in the north, west, east, central, and Gobi areas of Mongolia, which still means covering the bulk of the country.  If I get there and travel is taking longer than expected, then it will be easier for me to adjust my plans.  Flexibility is absolutely necessary when doing a project like this in a country like Mongolia, and I think that focusing more deeply on a smaller number of cultural facets would increase the flexibility of the project.
What do you think?  Do you think it's better to have a narrower focus or a broader one?  Which would interest you more as a potential reader/viewer?
[Photo by Michael Foley]