Home » Featured, Gear
How To Help TME Without Spending A Penny
Do you have travel or outdoors gear getting lonely in your closet? A parka from a trip to Tibet that has outgrown its usefulness now that you are based in a bungalow near Bangkok?  A water purifier that has been put aside because you now only camp in areas with potable water available?  Horseback riding equipment left over from lessons you had to stop?
One of the best ways in which you can help out The Mongolian Experiment is also one of the easiest: donating gear that you no longer use.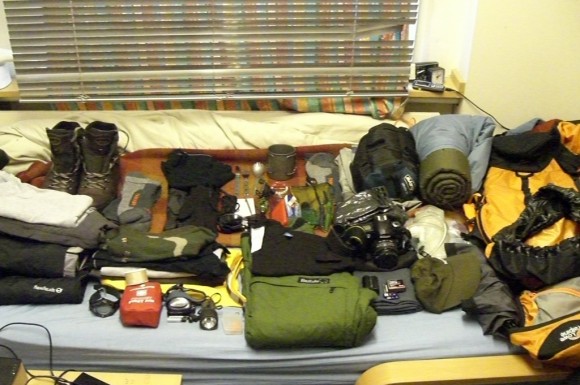 Donating clothing, equipment, and other assorted gear to TME helps out more than you might think:
It's easier – and cheaper – than buying new gear. Donated gear reduces my fundraising needs, and helps to keep me on schedule.
The nature of TME also requires a lot of gear that I am unlikely to use again in the near future, so it makes more sense to use pre-owned equipment than to waste resources (both environmental and financial) by buying it new.
You've tested it out for me. Donated gear comes with an automatic bundle of knowledge.  Whether you've used it or not, a donated piece of equipment has been researched, purchased, and examined by someone else.
What you get out of it:
Recognition: If you donate anything that I use during the course of TME, you will be listed on the sponsors page, in a section for those who have helped out by donating equipment.  The sponsors page is typically reserved for folks who have made financial contributions to TME, but donating gear is effectively the same thing, and you deserve credit too.  You will get space for one 125px square ad for your site (if you don't have one, I'll make you one for free that you can also use elsewhere). In addition to all of this, whenever I mention a piece of equipment that you lent, I will mention you or your site.
Bragging rights: You will also be able to display a badge on your site stating that you helped this project come to fruition, if you so choose.
How to help:
If you have equipment or clothing that you think might be useful to this expedition, please leave a comment below. If the item(s) seem appropriate to the project, I will pay for the shipping to get the item to me, as the project grows nearer.
If you would prefer to lend an item rather than outright donating it, that's okay too. Please contact me for details if you have equipment that you would like to temporarily loan to the project.
[Photo by Jeffrey Chan]